Removals Romford RM1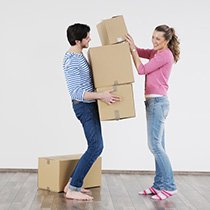 We Can Make Your Moving House in Romford Easier Than Ever

When it comes to finding reliable Romford removals services, no one does it better than Man with Van Romford . We understand that transferring from one place to another can be a daunting task, and it can be stressful too. Which is why we make sure our customers have the support they need at all times. Our team of professionals are more than happy to help you with your RM1 move, providing you with a seamless experience throughout the process.

First and foremost, we will assess your needs and provide you with an accurate quote for our RM7 removal services. This includes everything from packing up all of your belongings, loading them onto our vans, and safely transporting them to your new property in Romford. Plus, if required, we can also unpack your items too!


Comprehensive Packing Services From Experienced Movers

If you'd like us to take care of your packing prior to the move then we're more than happy to do so. Our experienced operatives have dealt with various different types of moves over the years, both commercial and residential, so they know exactly how to handle each kind of item. Regardless of how big or small the job may be, our team will always put in 100% effort in order for us to provide you with a top-notch service when it comes to relocating your property.

We Have All The Right Equipment For Every Move
At Man with Van Romford , we not only possess a wealth of experience in the industry but we also have all the right equipment necessary for every move. From large moving vans and lorries to crates, trolleys and ramps - we have everything needed for the safe transportation of furniture, electronics and other heavy items that require extra attention during relocation. In addition to this, all of our vehicles are fitted out with satellite navigation systems which ensures deliveries are made on time and accurately delivered according to customers' expectations. You can rest assured knowing that all of your possessions will arrive at the designated location safely and securely.


Friendly And Professional Staff Dedicated To Helping You

The friendly staff here at Man with Van Romford is dedicated to helping you with any Romford removals issues you may have. They will go above and beyond what is needed in order to ensure that all your possessions are transported as safely as possible whilst still adhering to regulations set out by the relevant authorities. And if there are any questions you may have during the move then don't hesitate to get in contact with us on

- we would be more than happy to assist you!

So please don't hesitate any longer - contact Man with Van Romford today and let us help make relocating much simpler. Get in touch now via phone or email for a free quote and find out how our RM1 movers can assist you today!